About the product
UI Lens enables creators and teams to easily design visually appealing interfaces.
It has revolutionized how I build my projects. The pre-made sliders are flexible and easy to customize. I can effortlessly create dynamic and engaging interfaces. Thanks to the product, my designs stand out! Mark S., UX Designer @ Spark Design
Building interfaces has become a breeze. The collection covers all my needs, from calendars to social media feeds. The customization options are fantastic. It has truly elevated my designs. Sara J., UI/UX Designer @ TechVibe
1. SEARCH LIBRARY
Browse components
Discover the perfect components that suit your project's requirements and spark your creativity.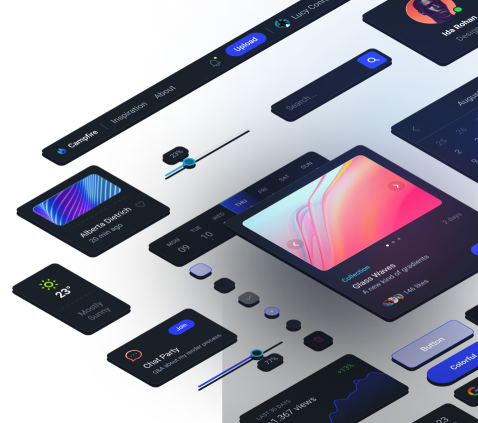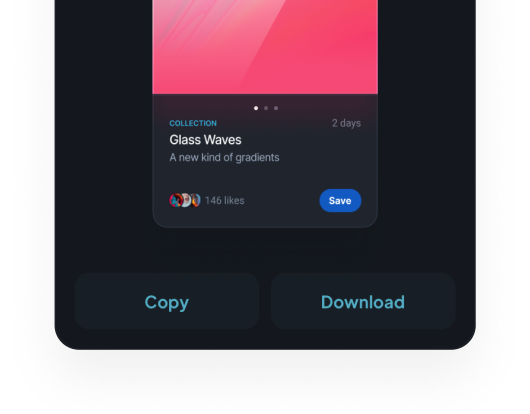 2. GET ELEMENT
Copy or download
Simply hover over any component to copy to clipboard or download .fig file, enabling you to easily import it into your Figma project.
3. START DESIGNING
Paste into Figma
Paste directly (Cmd+V for Mac or Ctrl+V for Windows) into Figma and watch as the component becomes a part of your project.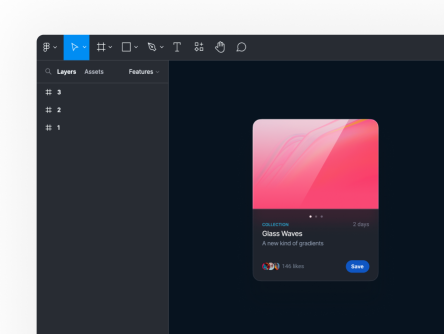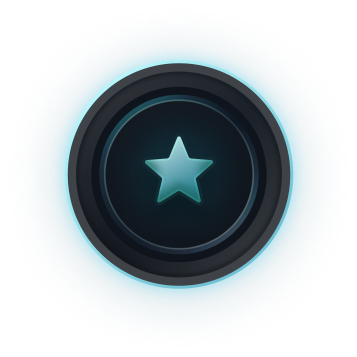 Simple Plan for All
.

Standard

$

0.00

/mo

Limited free components

Copy directly into Figma

Limited design options

Monthly updates

Community support

Basic design templates

Get started for free

Premium

$

3.99

/mo

Premium components

Copy directly into Figma

Unlimited bookmarks

Weekly updates

Premium support

Exclusive design resources
If you experience payment issues or your subscription status isn't updating, please contact our support team for assistance.
Frequently Asked Questions
Uilens.com is a website that provides beautiful UI components exclusively for Figma. It allows designers and developers to quickly build designs by providing pre-built UI components that they can copy and paste directly into Figma, and is also available for download as a .fig file.
By using uilens.com, designers can save time and streamline their design process by not having to create every element from scratch. The website is designed to be easy to use, and it includes a wide variety of UI elements to choose from, such as buttons, sliders, menus, and more.
Improve your Figma workflow with a library of high-quality UI components that can be used in your designs. Rather than creating every element from scratch, browse a collection of UI components, select the ones you need, and easily integrate them into your design.
Additionally, each UI component can be quickly customized to fit your specific design needs, saving time and effort. The library offers a wide range of UI components such as buttons, forms, icons, and more, making it easy to find the specific components required to build professional-looking designs in Figma.
Some UI components are available for free, while others are premium and require a subscription to download. Each UI component can also be downloaded as a .fig file. We offers a wide selection of UI components that can help improve your Figma workflow.
The UI components available on uilens.com can be used in any project without copyright restrictions, as long as they are not resold or uploaded to any website that makes them publicly available. However, we ask that you use the UI components solely for design purposes and not for any illegal or unethical activities. Any commercial usage of the UI components must comply with the licensing agreement.
Additionally, we reserve the right to revoke the licensing agreement and restrict access to our UI components if there is any violation of the terms and conditions.
If you wish to request new UI components or kits to be added to uilens.com, you can do so by using this contact form. While we do not answer all requests, we try to accommodate and add as many UI components as possible to our library.
Therefore, if you have any specific UI components that you would like to see on our website, please submit your request through the form, and we will do our best to include them in the future.